It feels so weird to be blogging after being away for over two weeks. It was absolute bliss to have a break from London and from work, and I can safely say that I spent the last two weeks in ultimate paradise. If you are thinking of going away somewhere special I would 100% recommend Barbados. With blue skies, turquoise seas and dusty white sand it is the perfect place to relax. As I am back to normality I thought I would share with you a little slice of heaven with pictures of my holiday. Enjoy!
This was Dover beach it was around a 5 minute walk from my hotel. The water was so clear and the sand was so white it was breathtakingly beautiful.
The boy and I on Accra beach!
I love this picture of Dan such a candid shot <3
This was the local cuisine of Barbados. Flying fish and Macaroni pie. It was amazing Flying Fish is delicious if you ever get a chance, try it!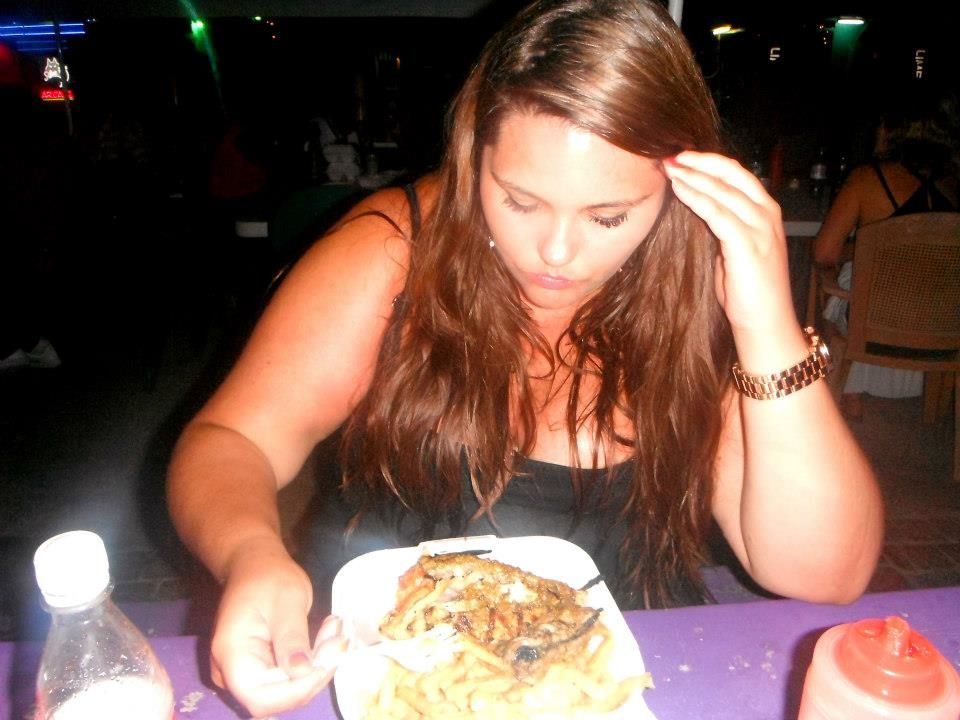 With music, fresh sea food and fish cooked on a BBQ and dancing Oistins is the place to be on a Friday!
I think this may be my most favorite picture ever. This photo was taken by a beautiful cove along St Lawrence Gap the area we stayed in.
Get ready for some PDA.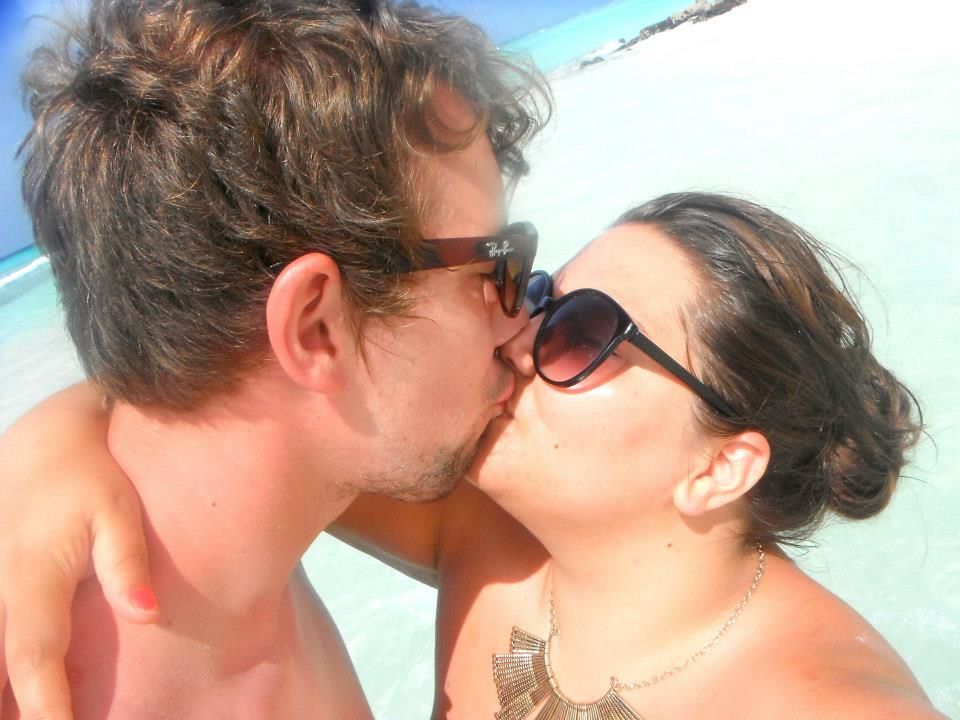 I had to share this picture! As it was Dan's birthday on our last night in Barbados we went to a very fancy restaurant called Pisces which over looked the ocean it was unreal how stunning it was, the food was divine. This was Dan's main course: 10oz Rib Eye Steak peppercorn sauce, plantain and home made onion rings.
I know this is a picture heavy post so I have left a few outfit pictures out. I will make another post for that as well as one of me in my very own Fatkini! I really can't believe how happy and content I felt on holiday in my bathing suits and bikini's. I didn't think about my weight once, I never thought 'You look fat today' I just enjoyed spending time with Dan eating, drinking and being happy.