So today I wanted to talk about charity and vintage shopping. I used to think that vintage shopping was only designed for really trendy slim people and that the clothing in size fat in charity shops were hideous oversized granny clothes. Well, some of that is true, you will still find hideous clothes in charity shops BUT vintage shopping is NOT just for straight sizes. I wanted to give some advise based on my own experiences when shopping for clothing in charity and vintage shops as well as share with you some of the gems that I found whilst charity shopping in Wales last weekend. I hope you find the tips useful. Happy Thrifting!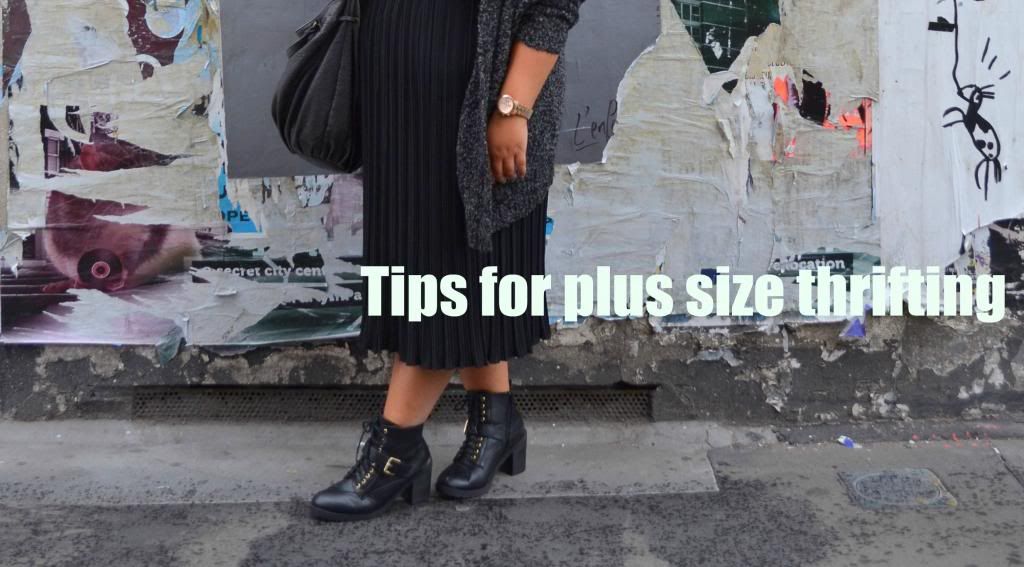 1. Stretchy items are your friend.
If something has stretch on it, give it a go, more often than not a stretchy waist band can fit various different sizes. The skirt I found below was £2.50 and had a stretch waist band, although I couldn't fit it over my hips I simply put the skirt on by pulling it over my chest. Yes it's a little awkward but for £2.50 a bit of boob squeezage won't hurt right?
2. Items which are meant to be oversized can still work for you.
I know that vintage clothing shops are synonymous for only catering for straight sizes, but you can often find items that are designed to be oversized that may well fit you just perfectly. I also recommend trying things on, somethings may look small on the hanger but you will be surprised what can fit your body shape if you know what you are looking for. The photo (old) below is of me in an 'oversized' denim jacket I tried on in a vintage shop in Portobello Market. On me it fit perfectly but at £40 was a little pricy, thankfully I didn't get it as I found a vintage Lee one today for a tenner at Brick Lane! Win!
3. Stock up on amazing accessories
Being plus size and having limited places to shop can mean that you end up wearing the same thing as other plus size girls, this can be annoying if you want to be original. My advise is invest in some good accessories, especially when they are super cheap in charity and vintage shops. Hair scarfs, unusual jewellery, bags and even hats can completely change up an outfit.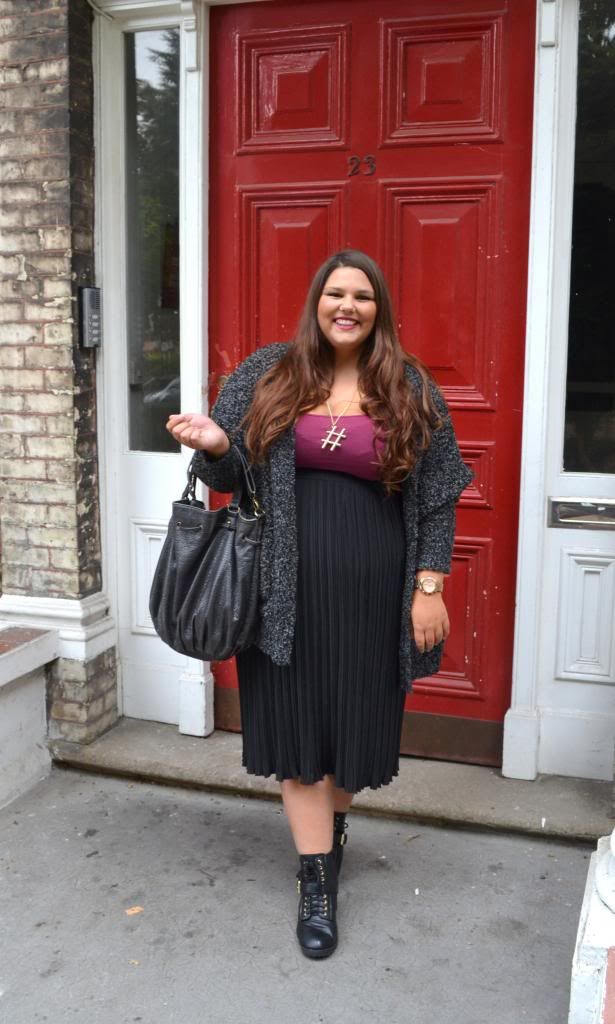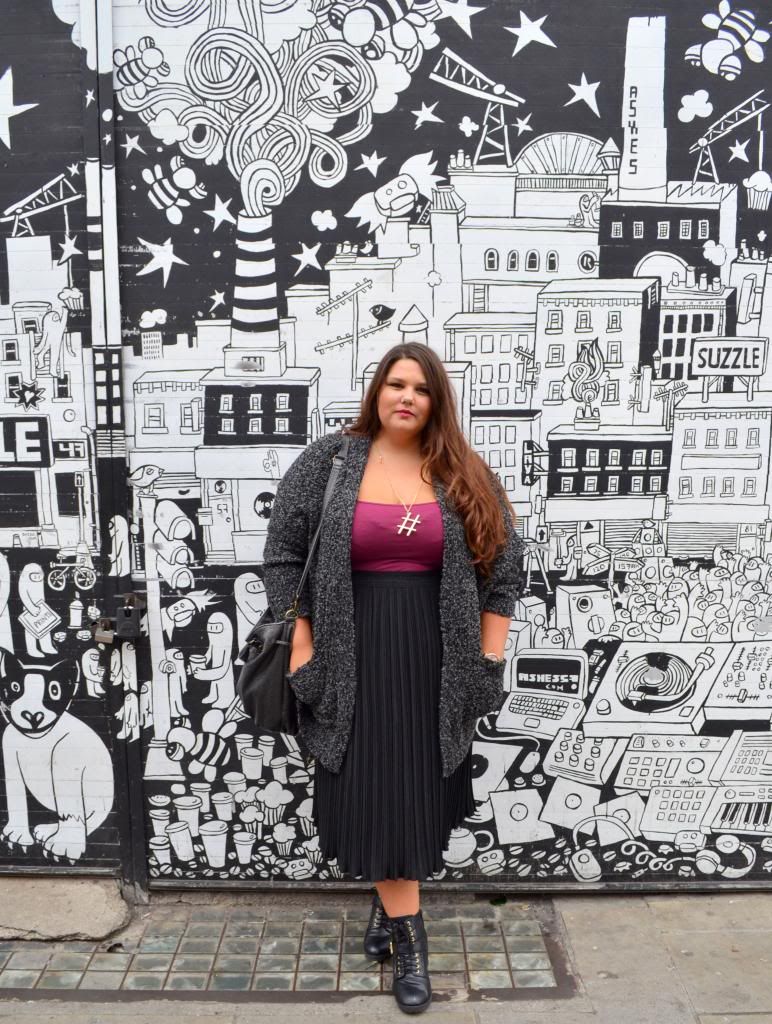 Cardigan – Primark
Pleated Skirt – Charity Shop -£2.50
Vest Top – Asda
Boots – Primark
Bag -Charity shop – £2.50
So what are your tips for plus size thrifting? Can you recommend some good places to look or perhaps a good online shop? I would love to read your tips, if you have a recommendation please leave below in the comments box!