I have been thinking about doing this on my blog for a long time, especially during the run up to fashion week when you see so many amazing street style snaps featured on blogs and magazines. Sadly not many of these are of plus size men and women, which is a shame because fashion isn't just for straight sizes! No matter what your size you can still have amazing style. So today I went on a hunt to Brick Lane Market in East London to capture just that. Let me introduce you to my three first gorgeous street style babes.
var _gaq = _gaq || [];
_gaq.push(['_setAccount', 'UA-38675337-1']);
_gaq.push(['_trackPageview']);
(function() {
var ga = document.createElement('script'); ga.type = 'text/javascript'; ga.async = true;
ga.src = ('https:' == document.location.protocol ? 'https://ssl' : 'http://www') + '.google-analytics.com/ga.js';
var s = document.getElementsByTagName('script')[0]; s.parentNode.insertBefore(ga, s);
})();
ALICE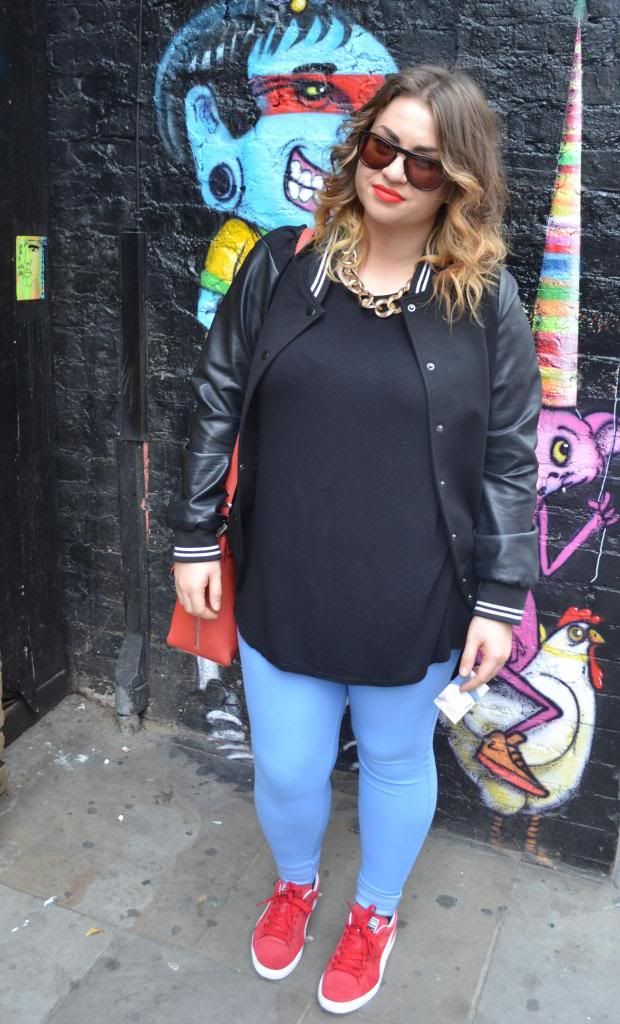 I'm sorry but can we all agree that Alice is insanely gorgeous and is really killing it in this outfit. The whole outfit is very Sport Luxe, I especially love the varsity jacket and her makeup is also perfection this outfit gets 11 out of 10 for me.
Varsity Jacket – George at ASDA
T-Shirt – Boohoo
Trainers – Pumas
Jeggings – H&M
Bag- Topshop
SHOP ALICES LOOK
Champagne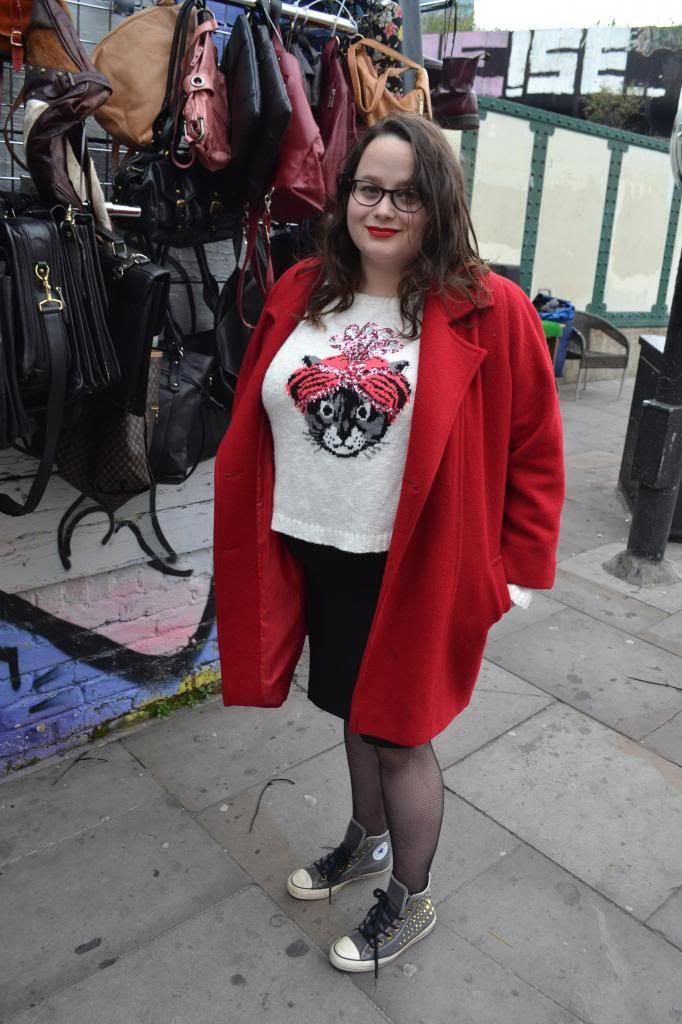 Champagne caught my eye with her amazing bright red coat. I love her kitschy dress sense her whole look was practically thrifted and that jumper from Primark is just too cute.
Coat – Vintage/second hand
Shoes – Converse
Tube Skirt – second hand
Jumper – Primark.
SHOP CHAMPAGNE'S LOOK
Charlotte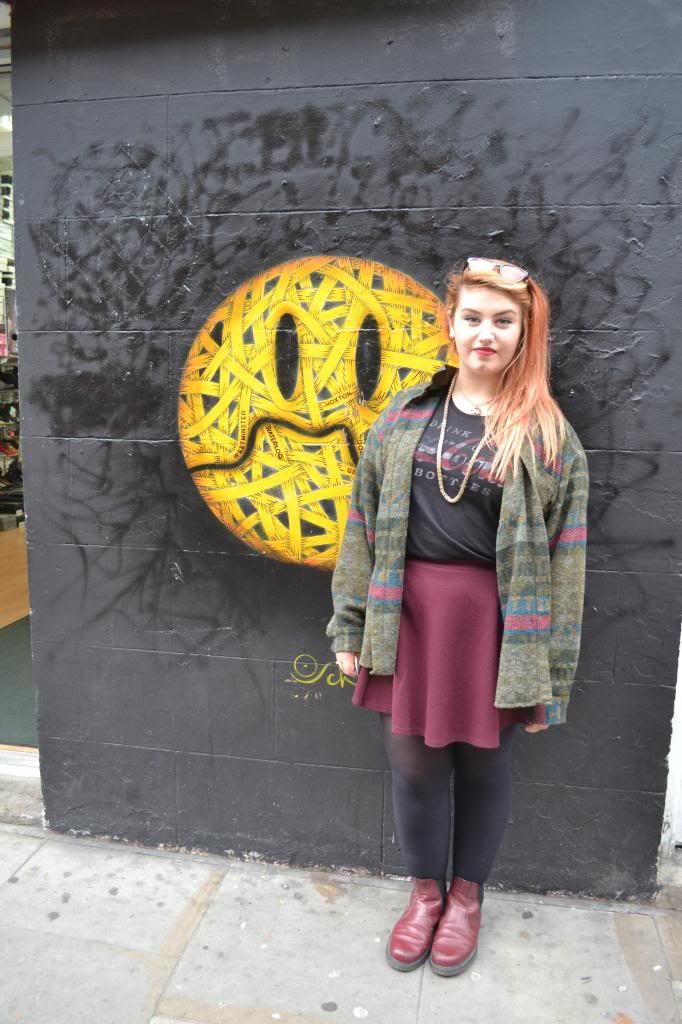 I love charlottes grunge style fashion with her vintage clothing and her Doc Martins. The deep red colours are very in this A/W. I love that she wears a mixture of high street and vintage to complete her look.
Top – New Look
Jacket – Vintage brick lane shop
Doc Martins.
I do hope to make this a regular feature on my blog and I would love some feedback at whether you like this kind of post so if you loved it leave me a comment in the box below!
P.S Thank you so much to the girls who let me take their picture!