Brick Lane is one of my favorite places in London. It's kinda hipster central full of cool vintage shops, cool coffee shops and cool people! Not only is it a great place to shop for amazing vintage clothing it is also famous for its amazing Indian food. The streets are lined with some of the best Indian restaurants in London. On Sundays the market is in full swing, you will find vendors selling their things on the floors of brick lane. As well as this, there is an amazing indoor food market which sells all kinds of delicious street food. Even though I went on a Saturday the place was still buzzing but not as busy. Every where I turned I found diversity and original style. After snapping some of the gorgeous girls who featured in my plus size street style post Dan and I grabbed some delicious Caribbean food from Biggz Kitchen a street stall with real flavour and the owners were so nice. If you ever go down there I urge you to try this food SO GOOD. (Photo Credit to Biggz kitchen twitter page)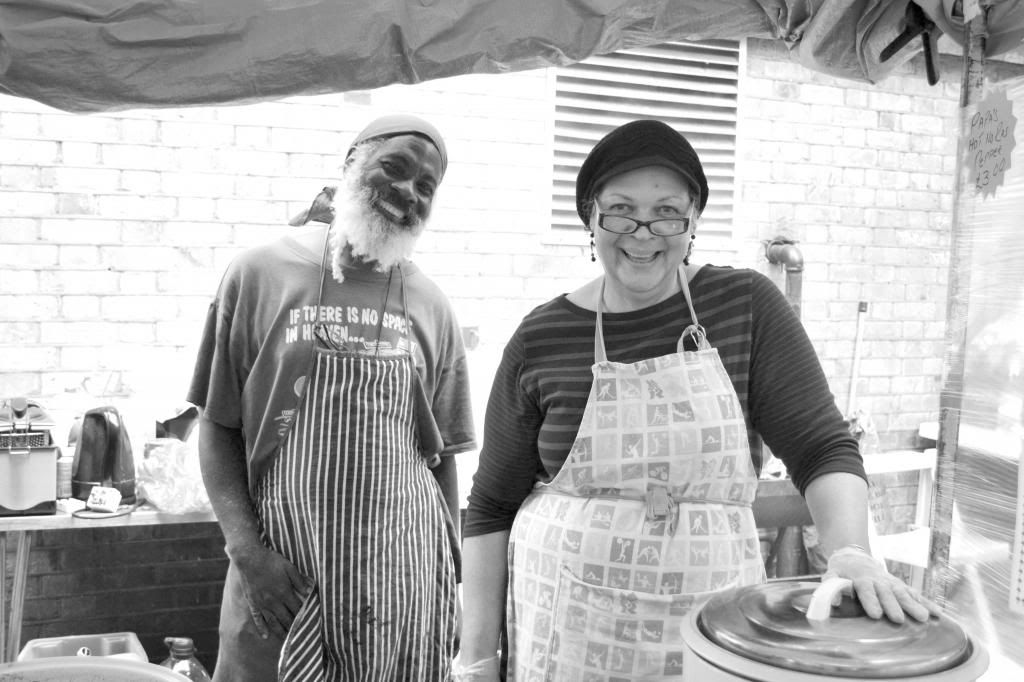 Another thing I love about Brick Lane is the fantastic graffiti. Walls every where are covered in amazing colorful artwork. Dan and I were snapping pictures left right and center. This poster I saw really caught my eye.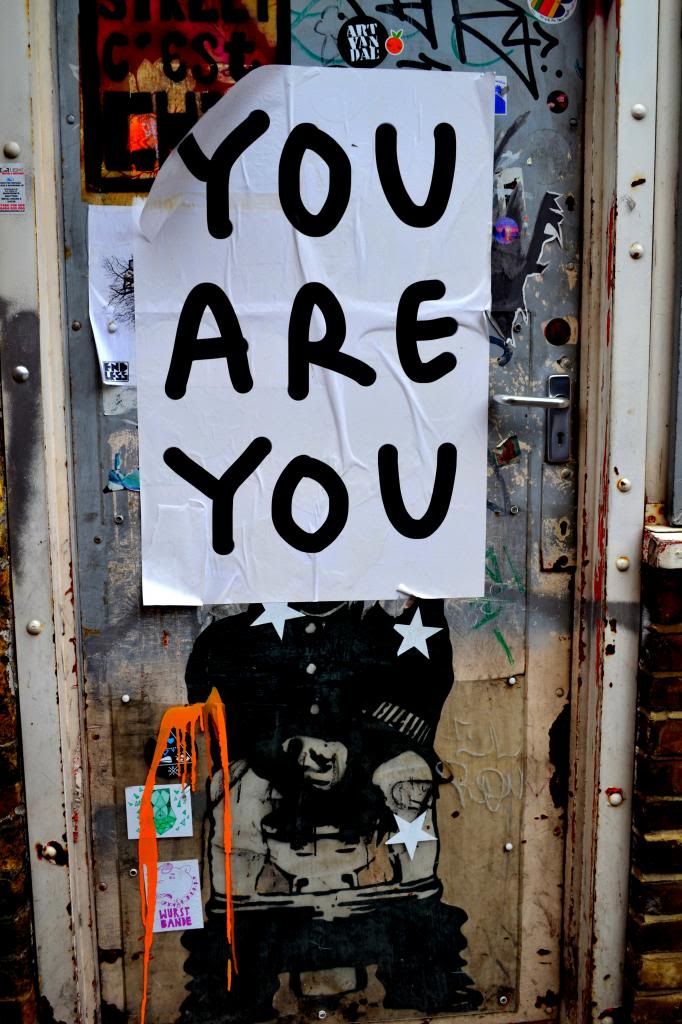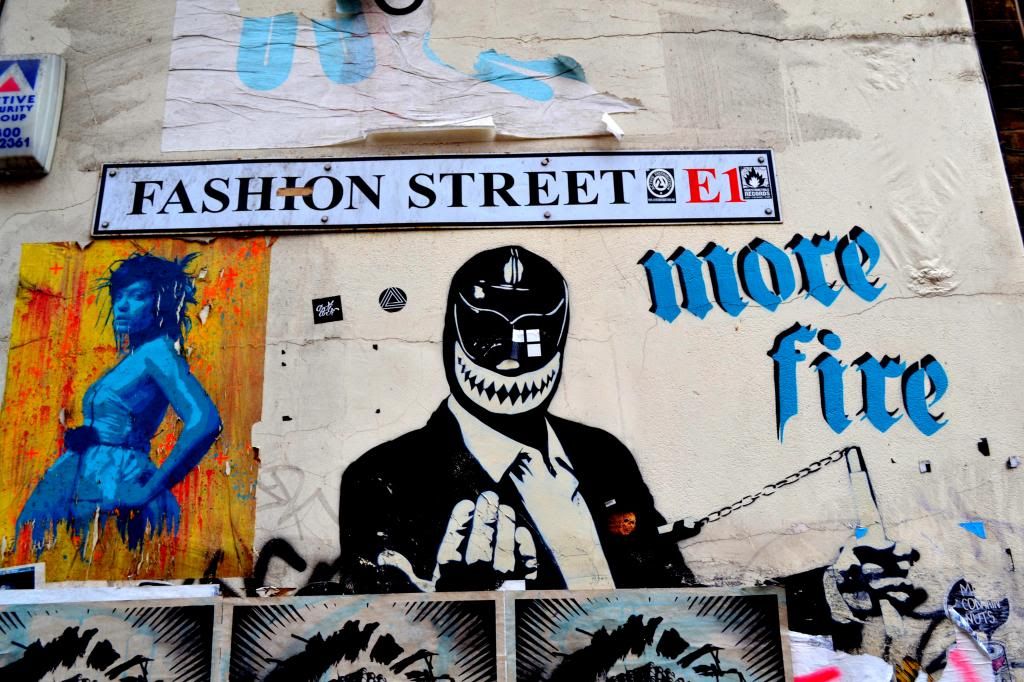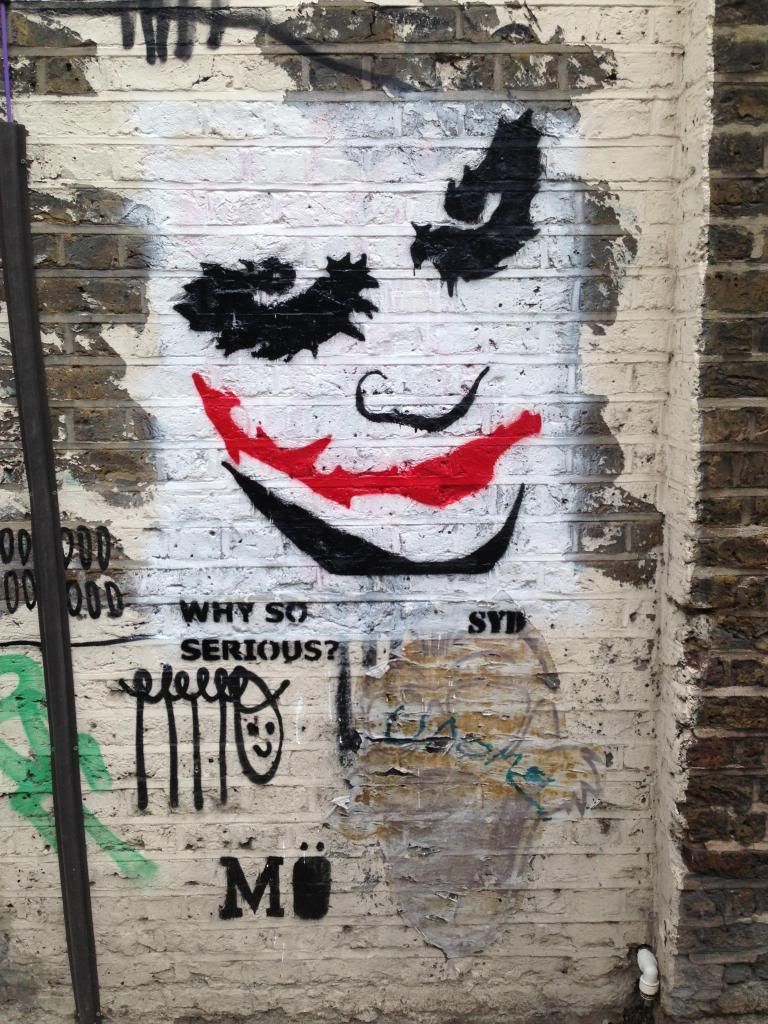 Here is a snap of my face LOL. I am legit in love with deep berry red lips and cosy cardigans.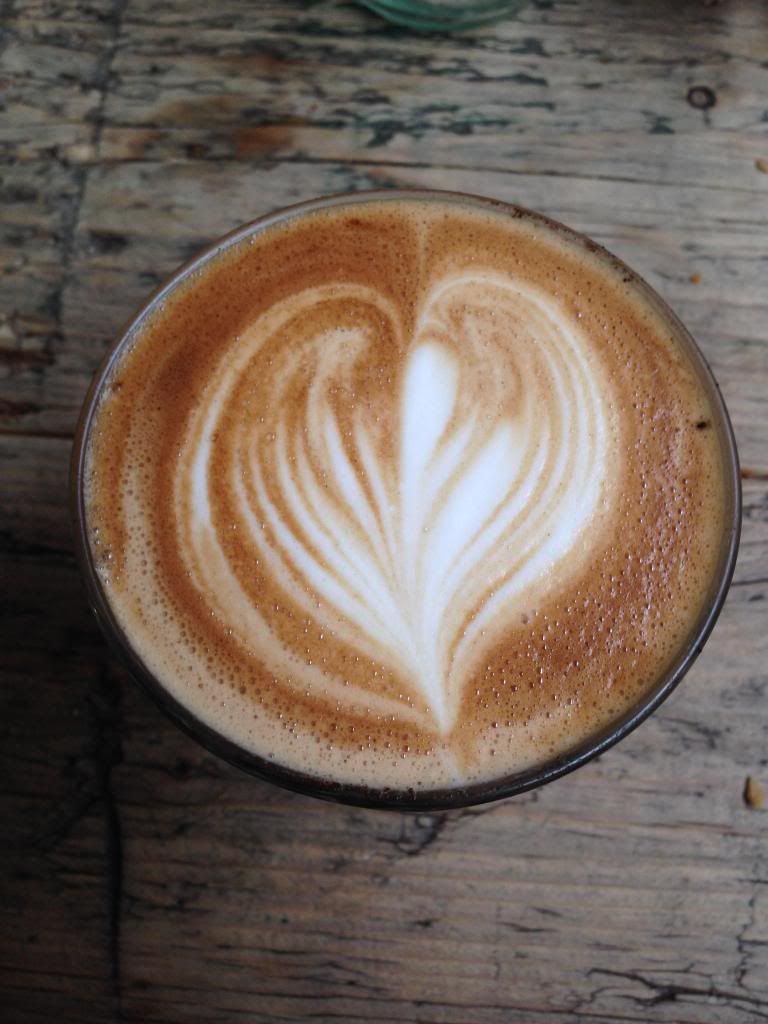 After mooching around the vintage shops, snapping photos and eating really good food, we finally stopped off for a yummy latte and a piece of chocolate and banana cake. Over all a very enjoyable day spent with the boy. If you are ever in London I wholeheartedly recommend a visit to Brick Lane.