Last week when Britain was having a meltdown from a pretty bad storm,
George
and I were meant to be heading to Manchester for a Vintage Photo shoot.
HMS Vintage
had invited us to come and enjoy a pamper day complete with Afternoon Tea and a full vintage photo shoot. After our first failed attempt on Monday and no trains running from London at all, we finally made in to Manchester in one piece the very next day. I was really excited to be heading to this shoot as it was the first time that I would get to play dress up in Pinup style clothing. My style as a plus size blogger is probably the furthest away from that style, leaning much more to high street fashion. We all know that George from
Fuller Figure Fuller Bust
pulls this off so perfectly on a day to day basis, leaving me to hope I could look as gorgeous. When we arrived we were greeted with our Champagne Afternoon Tea and were able to delve into what was essentially a grown up dress up box.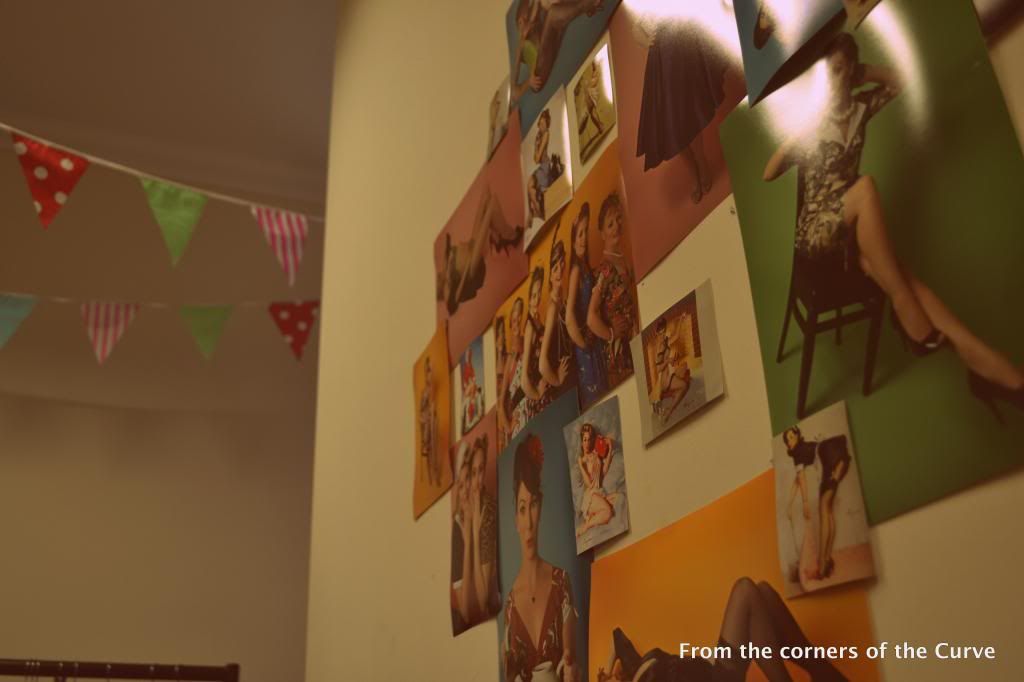 George had also brought a few dresses for me to try on and I fell in love with them. There was something so enjoyable about dressing up I kind of didn't feel myself, but in a good way if that makes sense? Sometimes it is good to get out of your comfort zones and be someone different, even if it is only for one day. I loved my hair and makeup, in fact I would love to learn to adapt some pinup hairstyle into my everyday regime.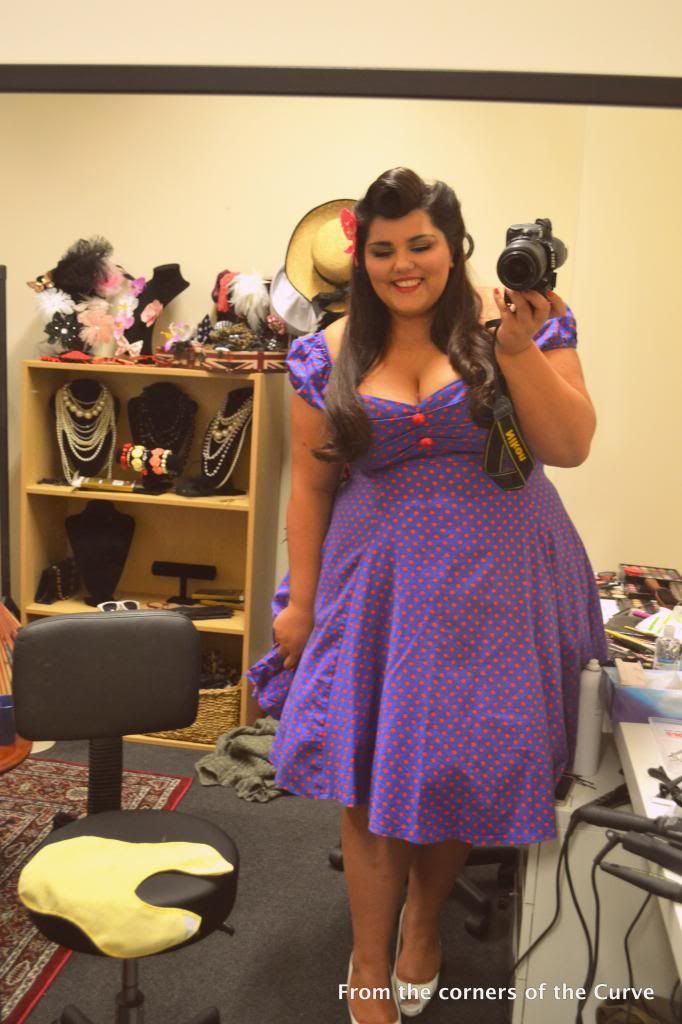 I had such a good day, George and I laughed pretty much the entire day, eating giggling and getting pampered. It was such fun! When it finally came time to have our photographs taken Ian the photographer made us feel so comfortable. He gave excellent direction as well as allowing us to be ourselves. I felt a million dollars. I even put on a cheeky pair of holdups and did some floor photography. All I will say is lifting your legs in the air with 6 inch heels is not easy, so thank you
HMS Vintage
for also providing me with a fabulous day inclusive of a gym workout on the studio floor. I loved the final shots and I would go back in a heartbeat for another shoot. If you are interested in treating yourself or looking for something fun and different to do for Hen Do's/Parties/Birthdays, this may be the perfect thing for you!