Brunch is the best isn't it, buffet brunches are even better. I am always here for a buffet because it allows for variety and opportunity to try a number of different things. I mean, lets be honest here there is nothing worse than ordering something and wishing you had something else. I was kindly invited along to review the afternoon Brunch at The Green Bar of Hotel Cafe Royal a famous haunt for the likes of Oscar Wilde, Muhammad Ali and a number of Royals. Here is what we thought of the Brunch. In order to get through to the Green Bar you need to walk through the hotel which honestly was just lovely. I can only imagine the cost to stay there for the night. It was beautiful and elegant with marble walls and memorabilia perfectly placed around. The Green Bar itself was nothing to shout home about but the bar was pretty cool and it was a fairly open space with modern features.
Fresh salmon and cream cheese mini bagels.. uh yes please. The bagels were chewy, the salmon fresh and the cheese well, umm creamy As well as this there was a hot buffet of Chicken and Mushroom Pie and Lamb Curry this is perfect if you prefer a more savory style brunch. Which brings me nicely onto the sweets. Lots and lots of Pastries all still warm and served with delicious jams and chocolate hazelnut spread and delicious fluffy muffins. My personal favorite was the Carrot Cake muffin SO GOOD.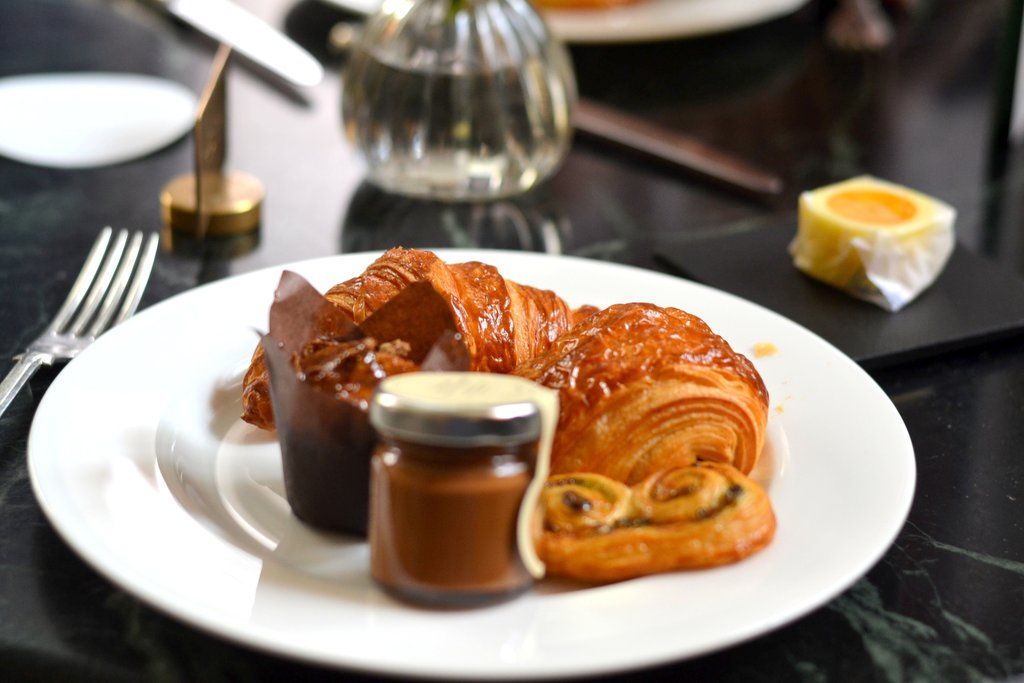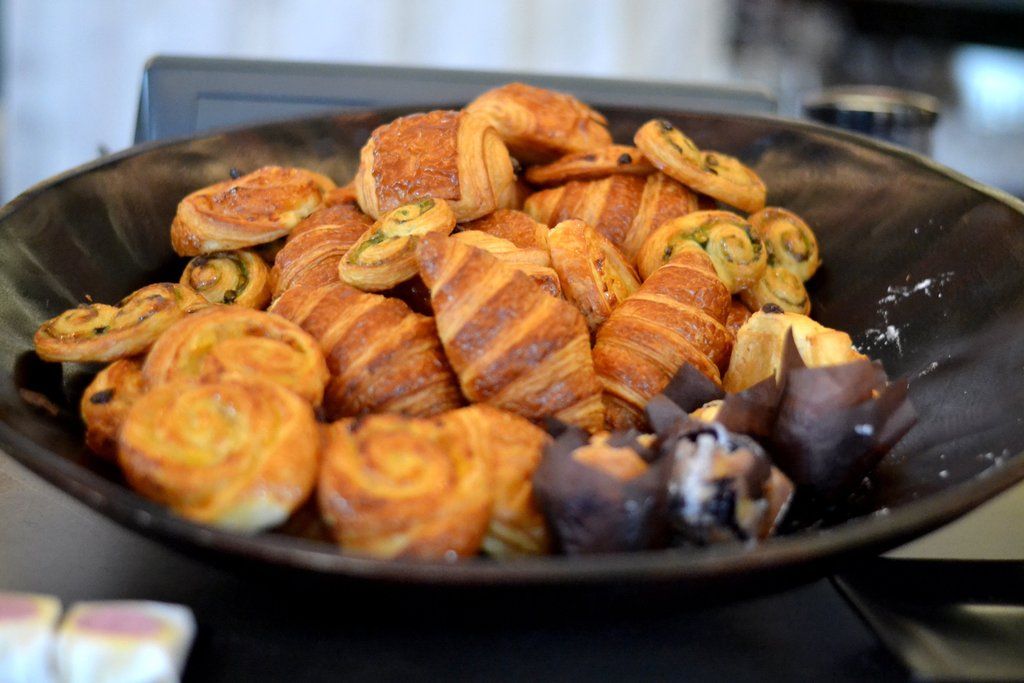 DRINKS
Boozy brunches are very popular these days, because who doesn't love a good tipple mid afternoon. Good for you that this brunch includes not only unlimited food, but also unlimited Bloody Marys or if tomato juice isn't your thing then half a bottle of Prosseco each not bad at all if you ask me. We went for the Prosseco but we were also very lucky to try a traditional Absinthe Fountain. This isn't part of the price but if you can spare your pennies is totally worth trying. Absinthe Fountains have been used for hundreds of year and the quality of this particular brand is impeccable. It's safe to say Dan and I were pretty tipsy when we left this brunch. YOLO.
We really enjoyed having brunch here, the food was really lovely, my favorite was the bagels and the hummus, Dan really loved the pie, and I enjoyed my small plate of curry. My only complaint would be that having hot buffet food whilst it was really tasty wasn't the easy to eat with the bar style of table and chairs the tables were quite low and the chairs were rounded making it difficult to get close to the table it was perfectly fine for picking on brunch food but eating a full plate wasn't quite so comfortable. The staff were wonderful and accommodating, always topping up our drinks glass and asking how we were. Truly lovely day out as a treat for your mum and super good location being right next to Piccadilly Circus station. I would recommend this brunch again especially with the Absinthe!
You can get this brunch for £25 person and full details can be found at the Hotel Cafe Royal website.
Thank you to Hotel Cafe Royal for providing this complimentary brunch.