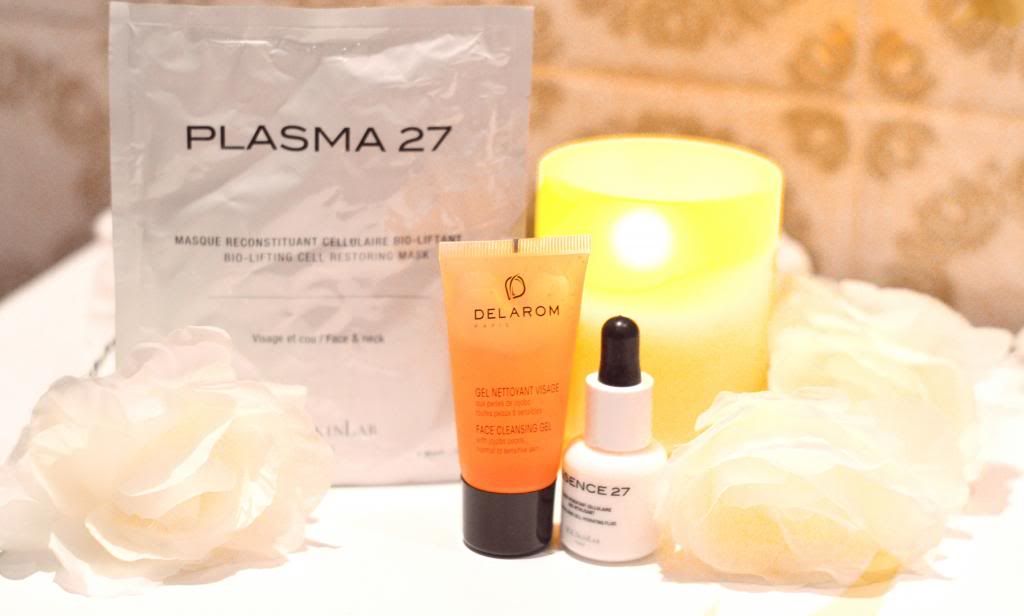 When I turned 25 I hit panic mode at the thought that the bad habits of my 20's would catch up with me. Example A: Endless nights of wearing heavy makeup coming in falling asleep and waking up to mascara covered pillows and a set of eyelashes on my face! Example 2: Thinking suitable cleansing and moisturising involves a 99p pack of Superdrug Face Wipes and any cream on offer at boots. The more I have been reading about skin care the more I realise just how much I have been neglecting mine. I have decided to start sharing my attempt at improving my skin care regime by taking you through some of the products I am using and how beneficial I think they are to improving my skin. I hope this is something you will enjoy and please do share with me your tips and tricks for good facial care in my comment box.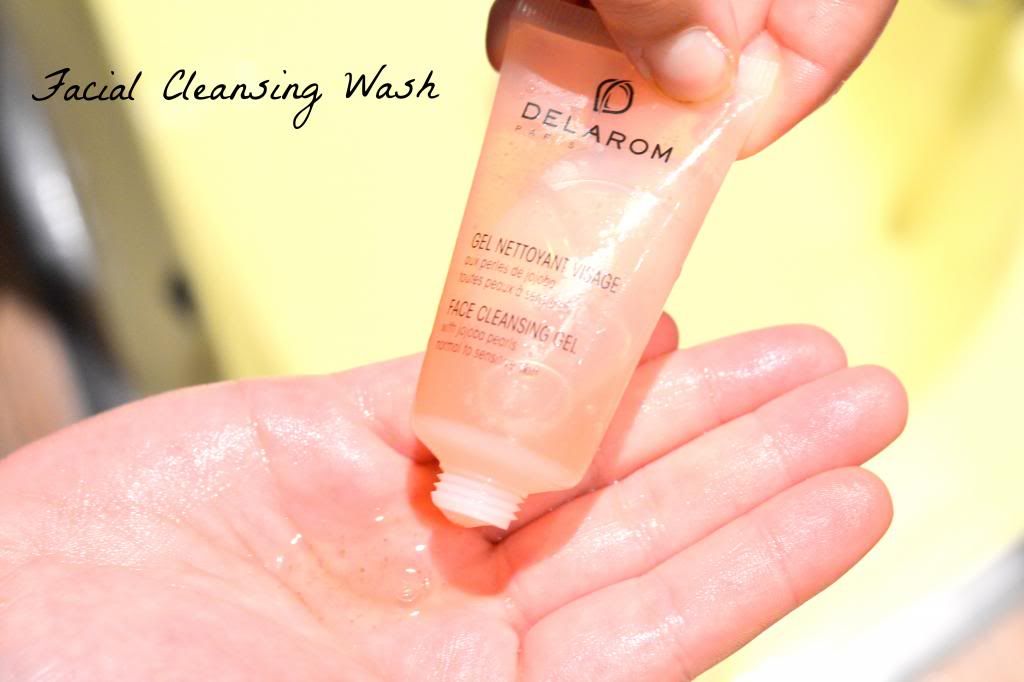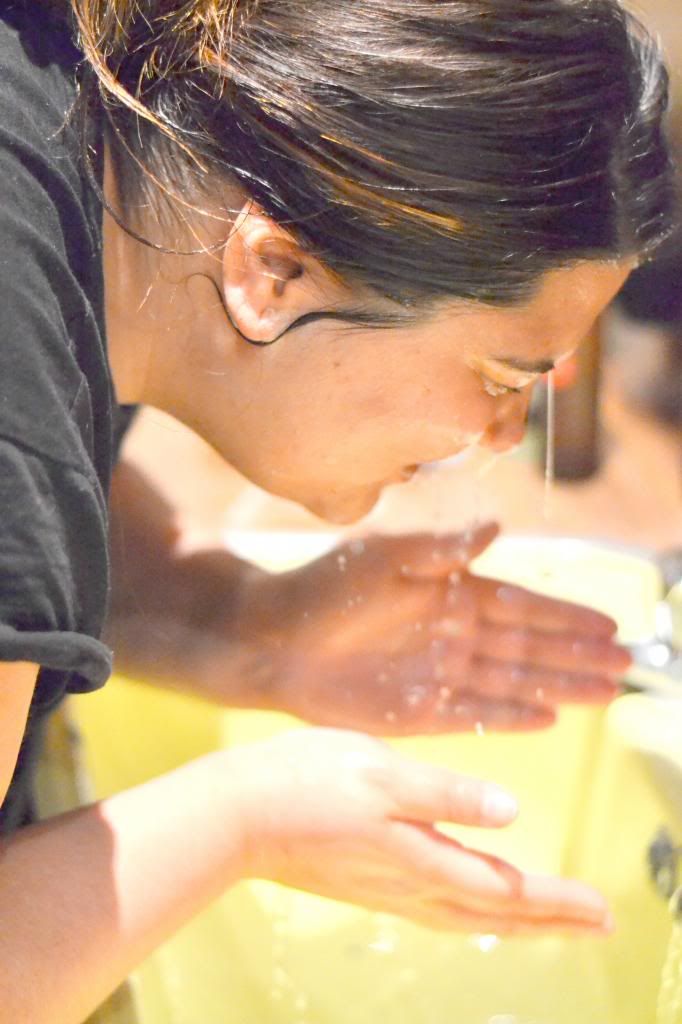 Stage 1.
First up I washed my face with a
DELAROM
Face Cleansing Gel, I foamed up fairly well and it made my face feel really fresh and tight. Having been reading Caroline Hirons blog religiously lately I am now wiser about moisturising at this point in your face routine which brings me on nicely to my next stage.
Stage 2.
I know, I know I look so scary but the next process in my skin care pamper is
Cosmetics 27 Plasma 27 Face Mask.
The mask itself is different to other I have tried in the past (Fudge Chocolate 99p jobby from Superdrug) in that it literally is a mask that you place onto your face. It even includes behind the ear slots to ensure the mask stays in place. Genius really, except that it makes me look like I am starring in a badly directed horror movie. I left this mask on in the bath for 15 minutes and after I removed I massaged any remaining cream from the mask into my face as instructed from the pack. According to the pack the mask has cell restoring abilities with highly hydrating ingredients. It also contains no Paraben, colorants or silicone. Result: 9/10 I really love how my skin feels after this, especially my neck which is a place I normally neglect. The product is pricy at £65 for 4 packs but I have to say I think it may be worth it considering how incredible my skin feels.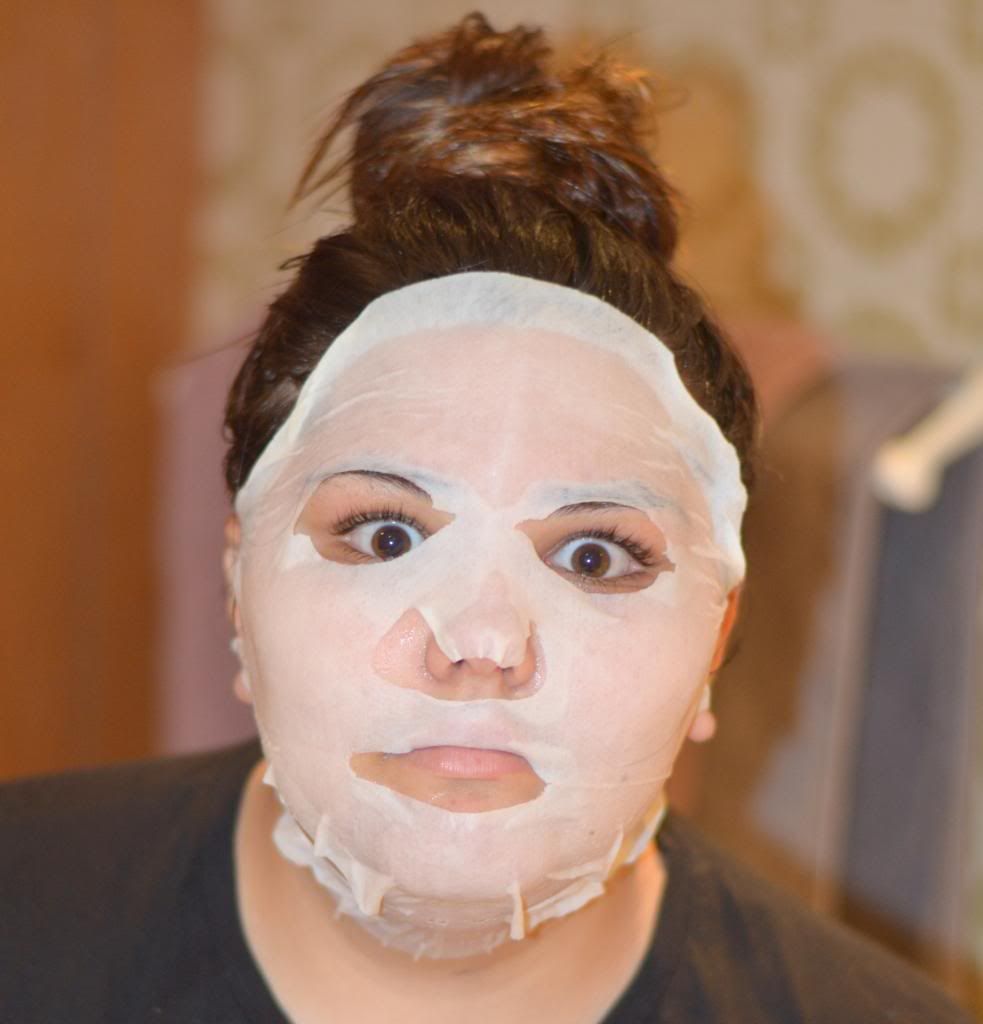 Stage 3.
For the final stage I finished my face with a few drops of my
Essence 27 Face Fluid
and my
Baume 27 Facial Balm
which to be honest I most likely didn't even need. The face fluid had similar qualities to the mask with also added anti inflammatory ingredients, it felt weird on the face as it was a wet liquid and made my face feel tight. Overall I am impressed with its abilities to make my skin look less puffy and rejuvenated. The face balm was a final touch of moisture and made my skin feel just delicious!
So there you have it my pamper day face routine, I'm feeling squeaky clean and perfectly relaxed and would love to hear from you on what you use for your skin, any recommendations for a learner like me?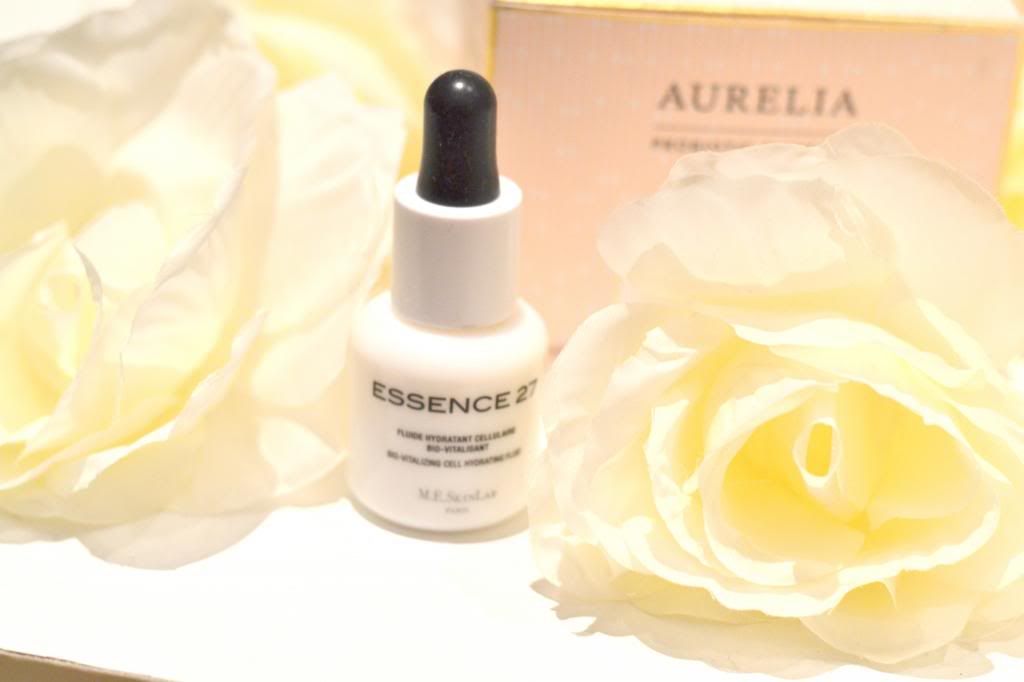 SHOP MY SKINCARE
!function(d,s,id){
var e, p = /^http:/.test(d.location) ? 'http' : 'https';
if(!d.getElementById(id)) {
e = d.createElement(s);
e.id = id;
e.src = p + '://' + 'd27mzdfpkg2pgg.cloudfront.net' + '/js/shopthepost.js';
d.body.appendChild(e);
}
if(typeof window.__stp === 'object' && d.readyState === 'complete') {
window.__stp.init();
}
}(document, 'script', 'shopthepost-script');
Turn on your JavaScript to view content